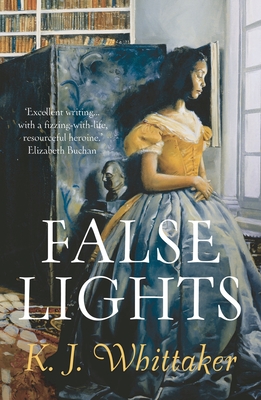 False Lights (Paperback)
Head of Zeus, 9781786695369, 464pp.
Publication Date: October 1, 2018
Other Editions of This Title:
Hardcover (11/1/2017)
* Individual store prices may vary.
Description
Napoleon has won the Battle of Waterloo and England is under French occupation. A half-drowned girl washes up on a Cornish beach, escaping French soldiers after the murder of her black sea captain father. An aristocratic soldier-spy, haunted by his part in the defeat at Waterloo, plans to spring the Duke of Wellington from captivity. Together, they become enmeshed in a web of treachery and espionage stretching from London to the Scilly Isles.
About the Author
K.J. Whittaker is the Carnegie-nominated author of six YA novels under the name Katy Moran, including Bloodline. 
Praise For False Lights…
"Georgette Heyer meets William Boyd. . . . Intrigue, murder, love and betrayal—I couldn't put it down." —Diney Costeloe
"Rugged scenery combined with even more rugged leading men and feisty leading ladies does make this a book that one can easily compare to Poldark—but Whittaker provides depth and nuance to her characters—meaning that the intensity of the plot is only amplified by quite how much she makes you care about the characters it revolves around. A satisfying conclusion allows some plot threads to linger—and I for one would be extremely keen to see them picked up in a sequel." —Bookbag
"one barn burner of a book." —Dayton Daily News
"A true drama that will unfold with the reader hanging on every word." - My Book Abyss