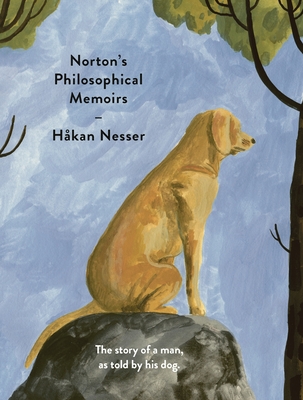 Norton's Philosophical Memoirs
The Story of a Man, as Told by His Dog
Hardcover

* Individual store prices may vary.
Description
Now don't start getting ideas. I am not a philosopher. I'm a dog. But I look like a philosopher, they say, and I'm not sure the distinction is as great as you might think. I was born somewhere on the plains west of Uppsala, Sweden. In the beginning I was blind and tumbled around with my siblings. We pooped and bit each other and nursed, and our mother—who I must admit was kind of a bitch—tried to raise us to the best of her ability. Without all that much success, I must say too. When I was about two months old I was adopted. Two long-legged humans, a man and a woman, came and picked me up, loaded me in a car and drove into town. This is the story of the 11 years we spent together.
Praise For Norton's Philosophical Memoirs: The Story of a Man, as Told by His Dog…
"The Swedish novelist Håkan Nesser is in another league." —Sunday Times
Anima, 9781786699770, 96pp.
Publication Date: January 1, 2019
About the Author
Håkan Nesser is the award-winning author of the Inspector Van Veeteren series, which includes Mind's Eye and Borkmann's Point. His books have been translated into more than 20 languages.