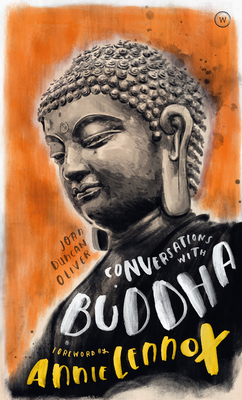 Conversations with Buddha (Hardcover)
A Fictional Dialogue Based on Biographical Facts
Watkins Publishing, 9781786782472, 128pp.
Publication Date: November 12, 2019
* Individual store prices may vary.
Description
Imagined by one of the world's leading experts on Buddhism, this fictionalised conversation presents the essential biography of its famously wise founder.

A relaxed chat with the Buddha tells us what he thought about impermanence, karma, mindfulness, compassion, love, and everything else that leads us toward a true understanding of ourselves and the cosmos.

We know him as the Buddha, the "Awakened One". Born Siddhartha Gautama 2,500 years ago in northern India, he became one of the world's greatest spiritual leaders. He suffered as we do, then by his own efforts found the key to liberation from the bonds of desire, hatred and ignorance. As Westerners living in relative prosperity, we can identify with this man who had it all - love, success, money, talent, privilege - but set these things aside to search for something deeper and more enduring. This book presents an account of the Buddha's life followed by a series of plausible and illuminating but imagined conversations, which probe all aspects of his philosophy for living. The insights he conveys here offer us practical wisdom for a better life.
About the Author
Joan Duncan Oliver has written on spirituality and well-being for many publications, including Health, Self, New Age Journal, O: the Oprah MagazineTricycle and The New York Times. Her previous books include Contemplative Living (2000), Happiness (DBP, 2005) and Good Karma (DBP, 2006). She lives in New York City.

Annie Lennox is a singer/songwriter, performer, activist and mother.