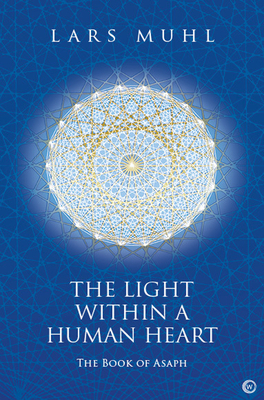 The Light Within a Human Heart
The Book of Asaph
Hardcover

* Individual store prices may vary.
Description
This practical guide from Denmark's leading spiritual teacher will show you how to access your inner light and power, as well as reveal a roadmap for you to attain your own Divine Identity.

The Light within a Human Heart follows Lars Muhl on an inner and outer journey to the cave where the Dead Sea Scrolls were discovered, using a metaphorical text – the Book of Asaph – as a symbol for his search for spiritual enlightenment.

This book offers a practical guide to invoking your magnificent inner light – the secret ingredient of Creation. It provides a mirror for all who read it, enabling you to unfold the magnitude of your entire being and be the divine co-creator you were meant to be. In this book, you will find answers that no scientist can provide. What can't be seen and heard by your ears and eyes can be accessed by your inner senses.

Inside us all is an inner world containing multidimensional realities and endless magic, waiting for you to open the door. The Light Within a Human Heart is for those who wish to attain their highest possible potential. Turn its message into daily practice to enter heaven on earth and remain beautifully present, whatever difficulties you face in your life. When you move, breathe and live in your inner light, you have returned home.
Praise For The Light Within a Human Heart: The Book of Asaph…
"If you take this journey with Lars Muhl, you too will discover something wonderful, which will open your heart and let your light shine out to the world." - Carol Clarke, world-renowned Welsh Seer

"For the experienced wisdom seeker this should be a handy guide and companion." - Phenomena Magazine

"In this powerful and luminous book, Lars Muhl steps into his own full presence and invites readers to do likewise at this critical moment in human evolution. The Light Within a Human Heart is indeed his spiritual testament and represents the kind of nourishment we all long for." - David Lorimer, Programme Director of the Scientific and Medical Network
Watkins Publishing, 9781786786166
Publication Date: June 14, 2022
About the Author
Lars Muhl is a Danish mystic, musician and international bestselling author. Published books include The O Manuscript, The Law of Light and The Wisdom of a Broken Heart. Like Paulo Coelho, he was for many years a successful singer/songwriter who studied esoteric knowledge. Then in 1996, he was struck down by an unexplained illness that neither doctors nor alternative therapists could diagnose. Lars was put in touch with a seer who, via the telephone, brought him back to life. That was the start of a completely new existence and the beginning of his spiritual journey.