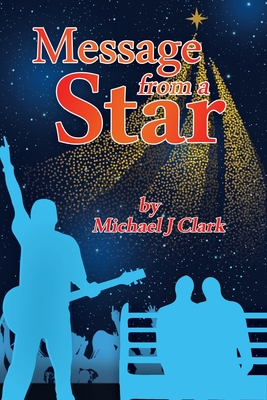 Message From a Star
Paperback

* Individual store prices may vary.
Other Editions of This Title:
Hardcover (4/30/2018)
Description
Some friendships are written in the stars. Thirty years after their high school graduation, former best friends, Joe and Chad, accidentally meet again in an Orlando hotel. But there will be nothing accidental about the chain of events which lead the middle-aged pair on the run from gangsters, drug dealers and ambitious cops. Deciding to celebrate their unexpected reunion, Joe and Chad share laughs and nostalgic memories over ice-cold beer but soon the two, feeling low about their less than adolescent appearance, decide to visit a shop specialising in making men look ten years younger. Receiving enthusiastic reviews from their families on their 'renovated' looks, the two push the boundaries and continue drinking at a club. Here begins the set-up of the harmless gents, and they fall into an ever-widening circle of disasters which ensure the men must test themselves... and their friendship. Michael J Clark's novel is a clever mash-up of wistful remembrances of youth and the ultimate road trip. Lurching from one catastrophe to the next, Joe and Chad find out about the limits of friendship and themselves. Clark's characters are his strength. If you can go along for the ride, you'll find this a nostalgic paean to the friendships of youth, as pleasurable to remember as a day at Disney World. - Blue Ink Joe and Chad are lovable... the two friends are the main show as they bumble through botched attempts to clear their names and return to normal lives. - Kirkus.
Austin Macauley, 9781786935038, 458pp.
Publication Date: April 30, 2018