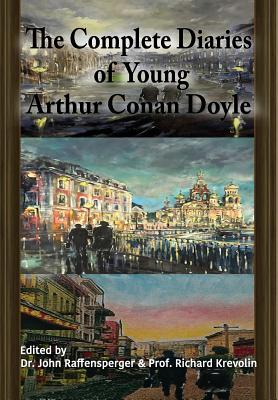 The Complete Diaries of Young Arthur Conan Doyle - Special Edition Hardback including all three lost diaries (Hardcover)
MX Publishing, 9781787051669, 668pp.
Publication Date: December 12, 2017
* Individual store prices may vary.
Description
This special edition hardcover 'The Complete Diaries of Young Arthur Conan Doyle' includes all three "lost" adventure journals (Adventures in The Wild West 1878, Adventures in Russia 1881, Adventures in America 1883) and an exclusive introduction - "Dr. Joseph Bell, The Model for Sherlock Holmes and The Medical Life of Sir Arthur Conan Doyle." The diary details how Doyle was inspired by Dr. Bell to create Sherlock Holmes and how Doyle and Bell work as a Holmes and Watson-like team that embark on secret forensic missions with global impact. The origins of many specific events that will occur in the Holmes stories are included in these diaries. These journals are also peopled with Doyle's real-life contemporaries--including JM Barrie and Robert Louis Stevenson, Dostoyevsky and Rasputin, Herman Melville and Oscar Wilde. They are an exciting mix of murder, mystery, literary history, and humor sure to please Sherlock Holmes fans everywhere.