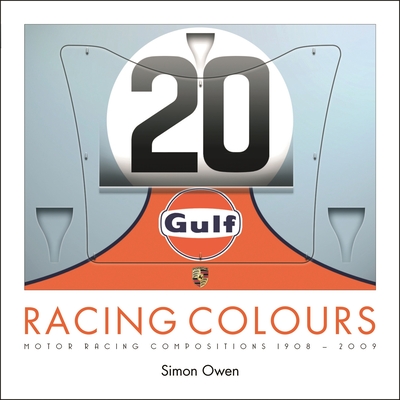 Racing Colours (Paperback)
Motor Racing Compositions 1908-2009
Veloce Publishing, 9781787111943, 192pp.
Publication Date: May 29, 2018
Other Editions of This Title:
Hardcover (11/1/2014)
* Individual store prices may vary.
Description
"In many respects it is a book unlike many others. It is an individual, as all good books should be. It is quirky, eclectic, eccentric even, but in a world intent on reproducing that which has already been regurgitated I personally felt the need for something a bit more idiosyncratic, I can only hope that you agree!" – Simon Owen

A well known artist specialising in racing car subjects, the late Simon Owen's detailed, expertly executed work conveys the life, the vibrancy, the essence and passion of motorsports and racing cars, like no other. Simon's work is a visual feast for lovers of automotive art and motorsport. Over the last few years, Simon had worked on developing a series of stunningly detailed computer-generated digital images, focusing on individual racing cars and their liveries. Seventy-seven of these images have been compiled to create Racing Colours, and each is presented with a relevant quote from a legend of the motor racing world. Along with these beautiful and unique artworks, this book represents a chance to gain a rare peek into the artist's working methods, revealing some of his developmental work and showing how the digital images were constructed.
About the Author
Musician, lyricist and songwriter, the late Simon Owen's talents were many. But it was his love of racing cars, initiated during his early childhood, which developed into the visual art forms he loved – from precise and delicate watercolours, progressing to the world of computer-generated digital art. To all those who knew him, Simon was a perfectionist; this outstanding book represents the peak of his work, the coming together of a great skill and the artist that was Simon Owen.