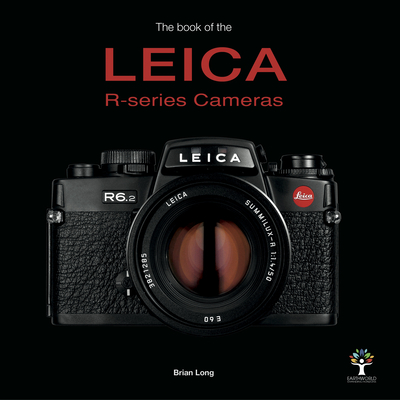 The Book of the Leica R-series Cameras (Hardcover)
Earthworld, 9781787112162, 152pp.
Publication Date: September 17, 2019
* Individual store prices may vary.
Description
Researched and written with the full co-operation of the factory, here in definitive detail is the story of the SLRs that saved the Leica brand, along with the numerous lenses sold alongside them. All variations are covered, including official limited editions, allowing collectors to use the book for reference, or simply enjoy the stunning photography - mostly contemporary and original, some taken specially for the book - gathered from all over the world. Successful immediately, these SLR models ran alongside the legendary M-series to defend Leica's honour in the showrooms at a time when it looked like the Japanese had the camera market sewn up. Today, the R-series (1976-2009) is becoming more and more collectable, so this authoritative guide is timely.
About the Author
Born in Coventry, the heart of the British motor industry, Brian Long comes from a family with a proud heritage in the automotive and aviation fields. He trained as a mechanical engineer, and worked for a time at his father's garage. Brian became heavily involved in the classic car scene at 19, and says he turned to writing by accident. He has a long association with several major car manufacturers, is a member of the Society of Automotive Historians, and a member of the Guild of Motoring Writers. He now writes full-time and, since 1990, when his first book was released, he has had more than 80 titles published. Brian currently lives with his family in Chiba, in Japan, where they enjoy life with their Dobermann and Thoroughbred racehorse.