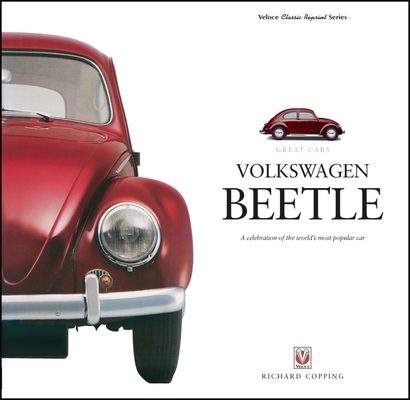 Volkswagen Beetle (Hardcover)
A Celebration of the World's Most Popular Car (Great Cars)
Veloce Publishing, 9781787113015, 176pp.
Publication Date: November 20, 2018
Other Editions of This Title:
Hardcover (1/15/2011)
Paperback (9/23/2014)
Hardcover (10/1/2001)
* Individual store prices may vary.
Description
The VW Beetle is simply the best-known and most-loved car in the history of the motor car. Amazingly, some of the earliest Beetles, now seven decades old, are still on the road, while more recent examples, particularly the classics from the late 1950s and '60s are many an enthusiast's pride and joy. Created through the ingenuity of Ferdinand Porsche, brought to the brink of series production by Hitler's Nazis and rescued from oblivion by the British after the war, the Beetle soon developed into a phenomenon under the guardianship of Heinz Nordhoff, the VW boss for two decades. Overwhelmingly successful in over 150 countries across the world, most notably in the USA; when the car finally fell from grace in Europe after Nordhoff's death, it was destined to enjoy a revitalized and lengthy swansong in South America. The legendary Beetle's intriguing story is unraveled in this fascinating and handsome book.
About the Author
With the best part of thirty VW titles to his name, ranging from Beetle books to Buses and Golfs, Richard Copping is regarded as a leading author and marque expert on matters Volkswagen in Britain and beyond. His credentials are impeccable, having learned to drive using a VW Beetle, he has owned Volkswagens ever since. A Concours judge, an avid collector of VW literature, and particularly so the oldest and rarest brochures, Richard has a monthly column in Volkswagen Camper and Commercial magazine, as well as regularly contributing features about some of the best VWs to be seen out and about.