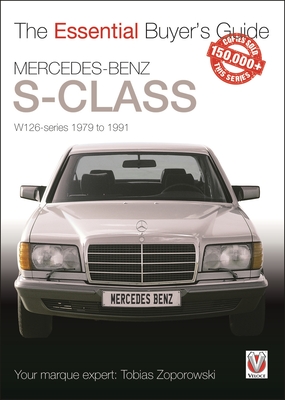 Mercedes-Benz S-Class (Paperback)
W126 Series 1979 to 1991 (Essential Buyer's Guide)
Veloce Publishing, 9781787114029, 64pp.
Publication Date: May 21, 2019
* Individual store prices may vary.
Description
Mercedes-Benz S-Class is an introduction to owning, driving and maintaining a Mercedes-Benz S-Class W126 Series, and a step-by-step guide to evaluating one for purchase. This book includes colour photos of what to look for and what to avoid, plus a realistic assessment of running and restoration costs, as well as market values. This includes servicing costs, spare parts prices, and the relative values of the various models, specifications and vehicle conditions you are likely to encounter. Written in an easy to follow, jargon-free style, this book will equip you with all you need to know to buy the Mercedes S-Class of your dreams.
About the Author
Tobias Zoporowski, born 1975, is a technology journalist, author and lecturer. Since childhood he has been fascinated by cars and their history and technology. Tobias is particularly fond of cars from the 1970s and 1980s. He writes for  several magazines and online platforms and lives near the former German capital, Bonn. He is the author of the Essential Buyer's Guide for the Mercedes-Benz W124 and Mercedes-Benz S-Class.