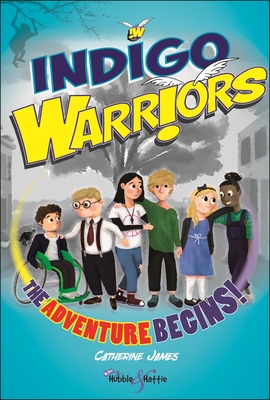 Indigo Warriors
The Adventure Begins!
Paperback

* Individual store prices may vary.
Description
Join the Indigo Warriors as they embark on an action-packed adventure, working together to save the environment, help the homeless, care for animals, and change society's attitudes towards the disabled, using both direct action and politics to achieve their goals. The six children aim to promote kindness and compassion over cruelty and greed, assisted by a hapless guardian angel.  

When they meet on a school bus, Polly, Angela, Peter, Noah, Josh and Jet decide to join forces and set out to help planet Earth and its inhabitants: human and non-human. Calling themselves the Indigo Warriors, they have meetings, argue a lot, often come to wrong conclusions, and find themselves in danger at the hands of a criminal gang. 

Struggling to decide whose cause matters most, they distill their ideas into a 'Manifesto for a Better Life' but can they get their manifesto to the people who matter … the politicians?
Hubble & Hattie Kids, 9781787114302, 152pp.
Publication Date: November 19, 2019
About the Author
Catherine James is an author and occupational therapist who was raised in Scotland, and spent her childhood rescuing stray cats from the old shipyards. Her lifelong concern for animals led her to become vegan, and she is passionate about empowering young people to speak up for kindness and compassion over cruelty. Catherine is happiest when she is walking in the beautiful Scottish countryside with her elderly poodle, Emily, though, due to arthritis, Emily enjoys most of her 'walk' from the comfort of a doggy backpack. Catherine and Emily share their Renfrewshire home with Cleo, the guinea pig.