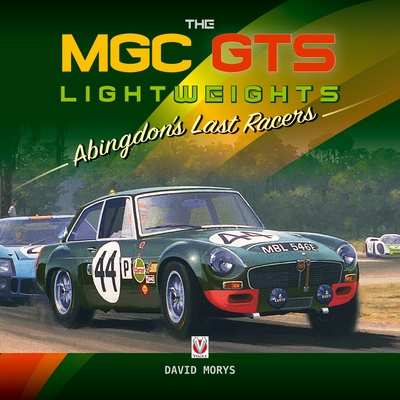 The MGC GTS Lightweights (Hardcover)
Abingdon's Last Racers
Veloce Publishing, 9781787114456, 144pp.
Publication Date: October 15, 2019
* Individual store prices may vary.
Description
A fascinating insight into the production and career of the MGC GTS lightweights, this well-researched text is generously illustrated with rare photographs, race programs, and original artwork.

In early 1968 a works competition MGC GTS scored the MG Car Company's best ever result at the Sebring 12-hour race, finishing in tenth position. Buoyed by this success a second car was built, with both entered on the Marathon de la Route but without success. Closure of MG Competitions Department at Abingdon was not far off, however the team gallantly prepared both cars for their final race in 1969. Under the banner of the American importer the newer car finished in fifteenth position.

The MGC GTS Lightweights covers the development of the production road car, its conception, compromised design and subsequent failure to attract loyal MG customers. This is followed by an in-depth technical analysis of the development, construction and build of the MGC GTS. Specific attention is given to the specialised components utilised, particular emphasis placed on the unique aluminium bodyshell that for the first time is laid bare. The competition history and race results are comprehensively covered, and lastly the subsequent fall from grace and rediscovery of these last and much loved MG competition cars to emerge from Abingdon.
About the Author
David Morys began his career as a draughtsman/illustrator before heading up a graphics department within one of the UK's favourite broadcasting companies. After 22 years a new avenue presented itself within a charitable trust allowing him to channel his photographic expertise in maintaining its motoring archive. The knowledge accrued building and maintaining various road and the occasional racing car in his private life, ultimately led to his employer expanding his role to include all technical enquires. David has owned several MG Midgets, MGBs including a BGT V8, but more importantly an MGC GT that led to a lifelong passion for the competition MGC GTS Lightweight.