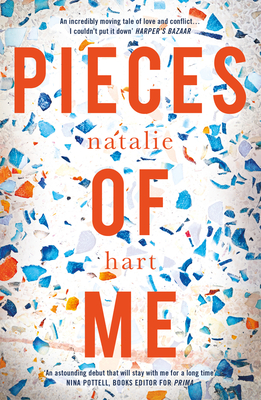 Pieces of Me (Paperback)
Legend Press, 9781787198036, 288pp.
Publication Date: October 1, 2019
* Individual store prices may vary.
Description
Emma did not go to war looking for love, but Adam is unlike any other. Under the secret shadow of trauma, Emma decides to leave Iraq and joins Adam to settle in Colorado. But isolation and fear find her, once again, when Adam is re-deployed. Torn between a deep fear for Adam's safety and a desire to be back there herself, Emma copes by throwing herself into a new role mentoring an Iraqi refugee family. But when Adam comes home, he brings the conflict back with him. Emma had considered the possibility that her husband might not come home from war. She had not considered that he might return a stranger.
About the Author
Natalie Hart is a writer, researcher, and communications adviser, specializing in conflict and post-conflict environments. She has worked extensively across the Middle East and North Africa, including three years in Iraq. Natalie has a BA in Combined Middle Eastern Studies (Arabic and Spanish) from the University of Cambridge and an MA in Creative Writing from Lancaster University.
Praise For Pieces of Me…
"Hart writes piercingly about loss. . . . A memorable, cohesive story of a fractured life." —Guardian
"Hart describes with great power the psychological trauma of war and the complicated grief of losing people in combat. She also dynamically explores how this can lead some people to hastily and tragically stigmatize people from different nationalities and religions. . . . The story gives a balanced view of the hardships of servicemen in the American military and their families as well as Middle Eastern refugees who've been granted asylum in the US. But it also beautifully shows the sense of community and bonds that arise between people in these groups as they endeavour to deal with how war has impacted their families and friends. . . . A resonant and heartfelt novel." —Lonesome Reader