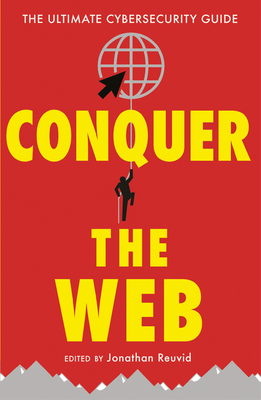 Conquer the Web (Paperback)
The Ultimate Cybersecurity Guide
Legend Times Group, 9781787198623, 204pp.
Publication Date: June 30, 2018
* Individual store prices may vary.
Description
This is the ultimate guide to protect your data on the web. From passwords to opening emails, everyone knows what they should do but do you do it? Tons of malicious content floods the internet which can compromise your system and your device, be it your laptop, tablet or phone. How often do you make payments online? Do you have children and want to ensure they stay safe online? How often do you sit at a coffee shop and log onto their free WIFI? How often do you use social media on the train or bus? If you believe using an antivirus software will keep devices safe... you are wrong. This book will guide you and provide solutions to avoid common mistakes and to combat cyber attacks. This Guide covers areas such as building resilience into our IT Lifestyle; Online Identity; Cyber Abuse: Scenarios and Stories; Protecting Devices; Download and share; Gaming, gamble and travel; Copycat websites; I Spy and QR Codes; Banking, apps and Passwords. Includes chapers from Nick Wilding, General Manager at AXELOS, Tim Mitchell, Content Director at Get Safe Online, Maureen Kendal, Director at Cybercare, Nick Ioannou, Founder of Boolean Logical, and CYBERAWARE.
About the Author
Jonathan Reuvid originated and has edited ten editions of Managing Business Risk in association with the Institute of Risk Management (IRM), eight editions of Personal Wealth Management with the Institute of Directors (IoD), and an acclaimed series of guides to doing business with China. He is also co-author of International Trade, endorsed by ICC United Kingdom, published in Chinese as well as English. An Oxford MA, Jonathan was formerly an economist with the French national oil company, Total, and later Director of European Operations for a US Fortune 500 precision components manufacturer before embarking on a second career in publishing. He has more than 80 published titles to his name.
Praise For Conquer the Web: The Ultimate Cybersecurity Guide…
'A must read for anyone looking to upskill their cyber awareness,' Steve Durbin, Managing Director, Information Security Forum