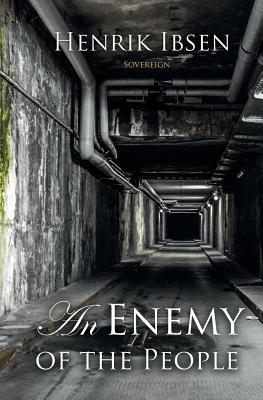 An Enemy of the People (Paperback)
Sovereign, 9781787247352, 150pp.
Publication Date: August 3, 2018
Other Editions of This Title:
Digital Audiobook (6/14/2014)
Paperback (3/6/2020)
Paperback (7/4/2018)
Paperback (9/9/2014)
Paperback (3/4/2020)
Paperback (11/27/2015)
Paperback (10/7/2019)
Paperback (3/4/2020)
Paperback (7/15/2011)
Paperback (11/28/2012)
Paperback (9/9/2019)
Paperback (12/6/2019)
Paperback (6/5/2019)
Paperback (9/5/2018)
Paperback (8/29/2010)
Paperback (12/31/2019)
Paperback (6/17/2015)
Paperback (3/11/2020)
* Individual store prices may vary.
Description
A successful entrepreneur Stockmann, a popular citizen of a small coastal town turned into a villain as he discovers that the town's source of pride and income is contaminated. The town has invested a large amount of public and private money towards the development of baths, a project led by Stockmann and his brother, Peter, the Mayor. The town is expecting a surge in tourism and prosperity from the new baths, which are said to be of great medicinal value, and as such, a source of great local pride. Just as the baths are proving successful, Stockmann discovers that waste products from the town's tannery are contaminating the waters, causing serious illness amongst the tourists.
Henrik Johan Ibsen was a major Norwegian playwright, theatre director, and poet. He is often referred to as the father of realism and is one of the founders of Modernism in theatre. His major works include: An Enemy of the People, Emperor and Galilean, A Doll's House, Hedda Gabler, Ghosts, The Wild Duck, Rosmersholm, The Master Builder, and other texts.