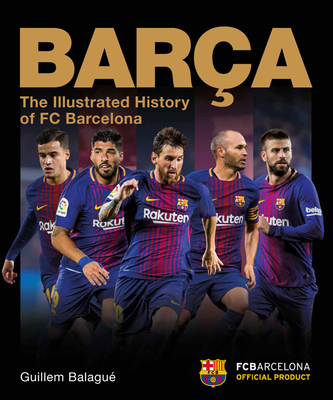 Barca (Hardcover)
The Illustrated History of FC Barcelona
Carlton Books, 9781787391307, 208pp.
Publication Date: November 20, 2018
* Individual store prices may vary.
Description
Barca celebrates the rise of the most dominant soccer team in the modern era. It is not just that the team has won everything there is to win, it is that they do it with a style rarely seen inthe world ofsoccer. They have excited fans not just in Catalonia, butall around the globe, making household names of Xavi, Messi, Iniesta, Ronaldinho, Romario, Maradona, Cruyff, and many more over more than a century of soccer excellence. This book traces the club's history from its formation in 1899, the trials and tribulations of growth, the battle to emerge from the shadow politically and sportingly of Madrid, the blossoming of the club in the 1970s, European glory in the 1980s and 1990s, and now this juggernaut of soccer that brushes aside all-comers. Features on the legends of Barcelona give deeper insight into the clubs key players and the lively, informative text is brought to life by dramatic action images.