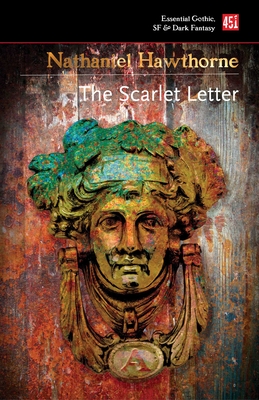 The Scarlet Letter
Paperback

* Individual store prices may vary.
Other Editions of This Title:
Paperback (3/29/2013)
Paperback (10/5/2008)
Paperback (10/25/2005)
Paperback (11/2/2006)
Paperback (4/8/2019)
Paperback (4/4/2010)
Paperback (7/16/2018)
Paperback (3/2/2017)
Paperback (3/1/2017)
Paperback (8/25/2008)
Paperback (7/26/2015)
Paperback (10/30/2018)
Paperback (9/29/2018)
Paperback (3/15/2017)
Paperback (5/13/2017)
Paperback (6/26/2018)
Paperback (12/5/2017)
Paperback (8/23/2018)
Hardcover (10/30/2018)
Paperback (11/9/2017)
Description
Against the backdrop of seventeenth-century New England, Hester Prynne is branded with an 'A' to mark her adultery and the strict condemnation of the Puritan community. As Hester's crimes define her public life and the sinister Roger Chillingworth vows revenge, this devastating tale follows the characters as they grapple with shame, remorse and repentance. FLAME TREE 451: From mystery to crime, supernatural to horror and fantasy to science fiction, Flame Tree 451 offers a healthy diet of werewolves and mechanical men, blood-lusty vampires, dastardly villains, mad scientists, secret worlds, lost civilizations and escapist fantasies. Discover a storehouse of tales gathered specifically for the reader of the fantastic. Each book features a brand new biography and glossary of Literary, Gothic and Victorian terms.
Browntrout Publishers, 9781787556195, 192pp.
Publication Date: September 29, 2019
About the Author
Nathaniel Hawthorne's ability to weave worlds of plaintive beauty is somewhat at odds with his family background. His ancestry, which stems back to the Salem witch trials of 1692, contains a bloody, judgmental history used to dramatic effect in his novels and short stories. For Hawthorne, the sins of the father being passed on through subsequent generations was a haunting image, which he believed shadowed his own family.