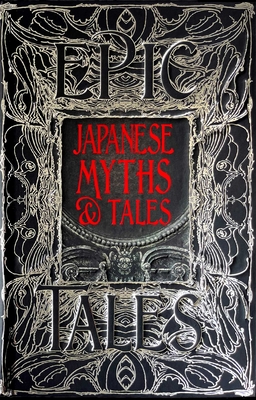 Japanese Myths & Tales
Epic Tales (Gothic Fantasy)
Hardcover

* Individual store prices may vary.
Description
From the creation myth of Izanagi and Izanami designed to explain the origins of the island of Japan, to the hundreds of kami (gods or spirits) and monsters populating the tales, Japanese legends tell the story of the land, the nation, the people and the divine heritage of the emperors of Japan. Often bloody and fantastic, the tales are a powerful, rewarding read, gathered together in the gorgeous, deluxe hardcover binding of the Flame Tree Epic Tales series. The latest title in Flame Tree's beautiful, comprehensive series of Gothic Fantasy titles, concentrates on the ancient, epic origins of modern fantasy.
Flame Tree Collections, 9781787556836, 480pp.
Publication Date: February 29, 2020
About the Author
Dr Alan Cummings (foreword) is Associate Head of the Department of East Asian Languages and Cultures at SOAS. He teaches Japanese and courses on Japanese literature, drama and culture. He has published a collection of haiku from the 1600s to the present day, called Haiku: Love, and has contributed to many other books.