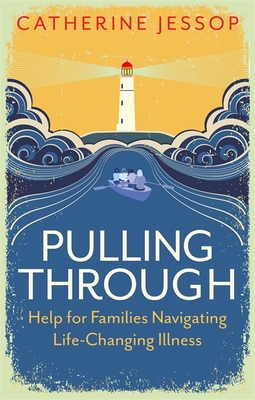 Pulling Through
Help for Families Navigating Life-Changing Illness
Paperback

* Individual store prices may vary.
Description
And at that exact moment, the earth tipped, and we all slid into a parallel universe...
On Christmas Day 2016, the Jessops were just an ordinary family, but on Boxing Day, one near-death experience swept them all into the bewildering world of hospitals and serious illness, and their lives changed forever.
Pulling Through
is a handbook of everything Catherine has learned on their journey. It covers many practicalities, such as explaining hospital tests and scans, jargon-busting medical terms, finance, rehabilitation and more. But it also illuminates the emotional aspect of illness and how massively it affects family and friends. There are chapters on the power of nature, music, counselling, optimism and humour, and how to look after the mental health of both patient and carer. This is a book of hope, help and reassurance on every aspect of coping with life-changing illness in the family: the good, the bad, the funny, the sad, and the useful. If you, or someone you know, has a life-changing illness, then this book is here to help.
Jessica Kingsley Publishers, 9781787753723, 304pp.
Publication Date: August 19, 2021
About the Author
Catherine Jessop is a writer with a background in publishing and marketing, as well as a full-time carer for her husband Alan, who has a permanent brain injury following autoimmune encephalitis. She has also worked in primary schools with children with learning difficulties and special needs. She writes a weekly blog promoting a variety of independent publishers for Compass Independent Publishing Services. She has three children, two stepchildren, four grandchildren and a dog, and lives in West London.