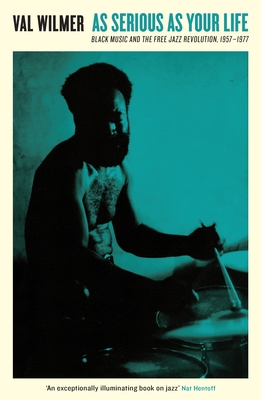 As Serious as Your Life
Black Music and the Free Jazz Revolution, 1957-1977
Paperback

* Individual store prices may vary.
Description
In this classic account of the new black music of the 1960s and 70s, celebrated photographer and jazz historian Val Wilmer tells the story of how a generation of revolutionary musicians established black music as the true vanguard of American culture. Placing the achievements of African-American artists such as Albert Ayler, Ornette Coleman, John Coltrane and Sun Ra in their broader political and social context, Wilmer evokes an era of extraordinary innovation and experimentation that continues to inspire musicians today. As vital now as when it was first published in 1977, As Serious As Your Life is the essential story of one of the most dynamic musical movements of the twentieth century.
Serpent's Tail, 9781788160711, 432pp.
Publication Date: June 12, 2018
About the Author
Val Wilmer is an internationally acclaimed photographer, journalist, author and black music historian who has been documenting African-American music since 1959. In that time she has interviewed and photographed almost every significant figure in post-war jazz, blues and R&B, from Louis Armstrong and Thelonious Monk to Sun Ra and Albert Ayler via Muddy Waters and Aretha Franklin. As a photographer, her work features in the permanent collections of the British Library, the V&A Museum and the National Portrait Gallery; as a writer and historian, she has contributed to the Oxford Dictionary Of National Biography and the New Grove Dictionary Of Jazz. She lives in London.