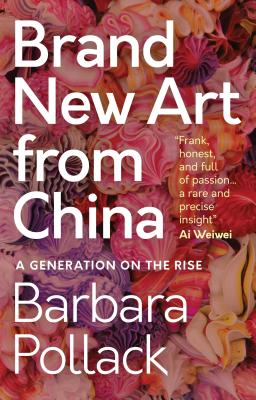 Brand New Art from China (Paperback)
A Generation on the Rise (T&t Clark Enquiries in Theological Ethics #13)
I. B. Tauris & Company, 9781788313131, 256pp.
Publication Date: September 4, 2018
* Individual store prices may vary.
Description
"Brand New Art from China is frank, honest, and full of passion... "
- Ai Wei Wei
A unique and visionary generation of young Chinese artists are coming to prominence in the art world - just as China cements its place as the second largest art market on the planet. Building on the new frontiers opened up by the Chinese artists of the late 1980s and 1990s, artists such as Ai Wei Wei who came to the West and became household names, this new generation are provocative, exciting and bold. But what does it mean to be a Chinese artist today? And how can we better understand their work?
Here, renowned critic Barbara Pollack presents the first book to tell the story of how these Chinese millennials, fast becoming global art superstars, negotiate their cultural heritage, and what this means for China's impact on the future of global culture. Many young Chinese artists have declared they are "not Chinese, but global" - this book investigates just what that means for China, the art market, and the world.
Brand new Art from China is the first collection to showcase the dynamic new art coming from Chinese artists, and features full-colour photos and video stills throughout - with many works being published in book-form for the first time. Featuring an in-depth interview with Zhang Xiaogang, probably the most well-known artist in China itself, whose sombre portraits of Chinese families during the Cultural Revolution sell for as much as $12 million at auction, alongside unparalleled access to the tastemakers of today's art scene, Brand New Art from China is the essential guide to Chinese contemporary art today - its vision, values and aesthetics.
About the Author
Barbara Pollack is an award-winning journalist, art critic, and curator who is one of the world's leading authorities on contemporary Chinese art. Pollack's writing has appeared in Vanity Fair, The New York Times, the Washington Post, the Village Voice, Departures, Artnews, Art and Auction and Art in America, among many others. She has also written several ground-breaking monographs on young Chinese artists, including the first published artist profile of Ai Weiwei for Artnews in 2005. She lectures regularly across the USA and Asia, and was the key note speaker at 2018's Art Basel Hong Kong.