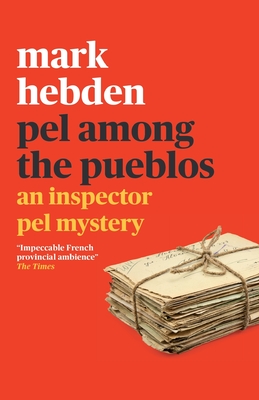 Pel Among the Pueblos
Paperback

* Individual store prices may vary.
Other Editions of This Title:
Paperback (1/12/2008)
Description
A double shooting of two ageing crooks leads Chief Inspector Pel following the trail all the way to Mexico. Pel and his detectives know how, when and by whom they were murdered; but they must discover why.
Away from his beloved Burgundy, Pel is given a quick course in the history of the French intervention in Mexico during the 1860s. A brief spell among the Pueblos, and a shoot-out under a moonless sky eventually bring him his reward.
Moody, sharp-tongued and worrying constantly about his health, Inspector Pel ensures that no case goes unsolved, in these mordantly witty French mysteries.
Praise for the Inspector Pel Mystery series:
'Totally convincing.' Financial Times
'Mr Hebden has created a nice band of flics.' Oxford Times
'Pel and his procedurals are some of the best things since Maigret.' Observer
'Chief Inspector Evariste Clovis D sir Pel, as well rounded a character as Maigret or Van der Valk.' Punch
'Impeccable French ambience, unexaggerated flics, and a well-constructed solution. Hebden proves again that few understand Gallic cops better than English writers ' The Times
'Some characters grow as their saga lengthens and Pel... is one of them. You might say he is ripening along with the grapes.' Police Review
'...written with downbeat humour and some delightful dialogue.' Financial Times
'...all is most cunningly contrived and dovetailed into a coherent plot.' Irish Times
'A thoroughly entertaining read.' Evening Standard
'The best Gallic sleuth since Maigret.' London Mystery Selection
Duckworth Books Ltd, 9781788423625, 258pp.
Publication Date: July 15, 2021