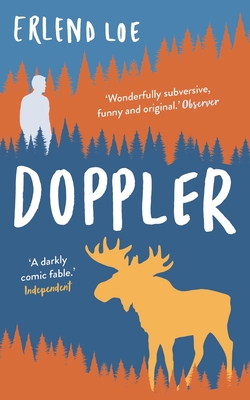 Doppler (Paperback)
Head of Zeus, 9781788545891, 176pp.
Publication Date: June 1, 2019
Other Editions of This Title:
Hardcover (10/1/2014)
Hardcover, Chinese (2/20/2020)
* Individual store prices may vary.
Description
Doppler has just lost his father. Despite the fact that he has a pregnant wife and two children, he decides to move into the woods. Here he starts a lonely and purposefully boring existence. He has never been so happy. When Doppler kills a she-elk for meat, he can't feel guilty about it, but he does feel a bit guilty about the calf she left behind. When the baby elk adopts him, Doppler is tempted to knock it down as well. But the little elk is wily and escapes death, and gradually they become friends. He names the little elk Bongo—and finds her to be a very good listener.
About the Author
Erlend Loe is a Norwegian novelist. His eight books have been translated into more than 20 languages. Don Bartlett has translated Per Petterson, Jo Nesbo, Gunnar Staalesen, and Karl Ove Knausgaard. He and Don Shaw were shortlisted for the 2017 Man Booker International Prize for their translation of Roy Jacobsen's The Unseen. 
Praise For Doppler…
"[Doppler] is like a Nordic Obi-Wan." —Big Issue
"A darkly comic fable which makes some astringent points about the way we live today." —Independent
"Wonderfully subversive, funny and original." —Observer
"There's much to enjoy in Loe's dead-pan comedy." —Financial Times
"With Doppler Erlend Loe has become Norway's most alarming writer." —Dagens Naeringsliv
"a humorous satirical novel that cuts to the quick of what ails modern society." --Foreword Reviews