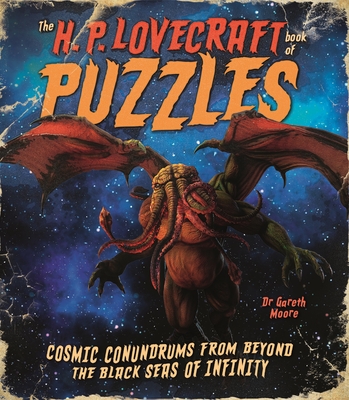 The H. P. Lovecraft Book of Puzzles (Paperback)
Cosmic Conundrums from Beyond the Black Seas of Infinity
Arcturus Publishing, 9781788884129, 256pp.
Publication Date: January 5, 2019
* Individual store prices may vary.
Description
The cosmic horror of the ingenious world of H P Lovecraft is more popular than ever, and inspires readers all over the world. He is now considered one of the most important authors in his genre of the 20th century. Now you can plunge into his terrifying world with this darkly fascinating and entertaining mix of inventive puzzles.
About the Author
Dr Gareth Moore is the author of a wide range of brain-training and puzzle books for both children and adults. He is the creator of online brain training site www.BrainedUp.com and runs the daily puzzle website www.PuzzleMix.com. He gained his Ph.D from Cambridge University in the field of Machine Learning, and has contributed to various advanced projects for leading technology companies.