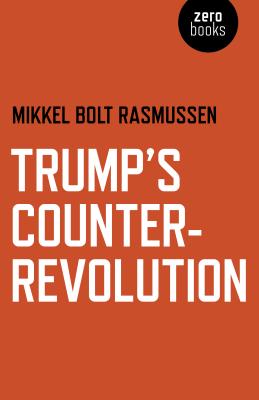 Trump's Counter-Revolution
Paperback

* Individual store prices may vary.
Description
In Trump's Counter-Revolution, Mikkel Bolt Rasmussen looks behind the craziness of Donald Trump to decipher the formation of a new kind of fascism, late-capitalist fascism, that is intent on preventing any kind of real social change. Trump projects an image of America as threatened, but capable of re-creating itself as a united, white and patriarchal community: "Make America great again." After forty years of extreme, uneven development in the US, Trump's late-capitalist fascism fuses popular culture and ultra-nationalism in an attempt to renew the old alliance between the white working class and the capitalist class, preventing the coming into being of an anti-capitalist alliance between Occupy and Black Lives Matter. 'A lucid, clear-eyed analysis of the morbid spectacle of Trump's racist counterrevolution. Mikkel Bolt proposes to add to the rubble of the neoliberal order by demolishing the political form of capitalism - democracy itself - as it slides into fascism. Welcome to life in the postcolony.' Iain Boal, co-author of Afflicted Powers: Capital and Spectacle in a New Age of War.
Zero Books, 9781789040180, 120pp.
Publication Date: October 26, 2018
About the Author
Mikkel Bolt Rasmussen is an art historian and cultural critic who has published in English and in Danish. He co-produced the exhibition 'This World We Must Leave' in collaboration with Jakob Jakobsen at the Kunsthall Oslo art space. Mikkel is Associate Professor at the Department of Arts and Cultural Studies at the University of Copenhagen, Denmark, and is co-editor of the journals K&K and Mr Antipyrine. He lives in Copenhagen, Denmark.