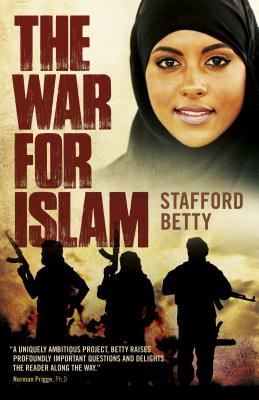 The War for Islam (Paperback)
A Novel
Roundfire Books, 9781789040425, 232pp.
Publication Date: June 1, 2019
* Individual store prices may vary.
Description
It is 2090 and the world is on the verge of domination by the Caliphate. The future hangs in the balance as the religion of peace struggles against violent opposition. Islamist fanatics covering the globe are killing, burning, and bombing in an extravagant display of well-coordinated force designed to terrorize humanity out of its "godless slumber." But two brilliant Muslim women are determined to save their religion from its counterfeit, supported by the non-Muslim religion professor they both love. Their weapons aren't guns and bombs, but ideas and inspired brave leadership. As they race to show the world a new way to be Muslim and strive to return tolerance and understanding to the human race, their breathtaking adventure takes the reader from New York City to Europe, Japan, India, and Sudan. The bizarre massacres devised by the Caliphate keep steady pressure on these complex and courageous women, as do the multi-million-dollar fatwas on their lives... Can the war for the very soul of Islam be won?
About the Author
Stafford Betty is an author of fiction and non-fiction. Professor of religion at California State University, Stafford earned his PhD in theology from Fordham University, and is a world expert on afterlife and paranormal studies. He lives in Bakersfield, CA.