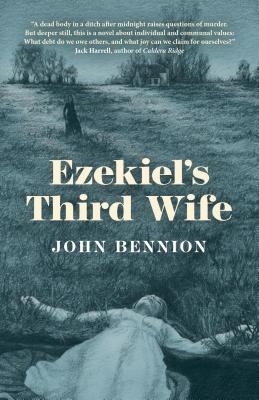 Ezekiel's Third Wife (Paperback)
Roundfire Books, 9781789040951, 248pp.
Publication Date: June 1, 2019
* Individual store prices may vary.
Description
It's past midnight in the desert of Utah in the 1890's. Rachel, the third wife of a Mormon patriarch, sneaks out to make love to her secret, second husband. Instead of him, she finds her sister wife murdered in an irrigation ditch and her new husband's boot prints around the body. Her stepfather gathers a posse to track the apparent killer. Rachel is left behind in town, trying to uncover the real killer before her stepfather catches up to her husband and one shoots the other. This contemporary western mystery explores tensions inside communities and gives us a new refreshing strong female heroine. As independent-minded amateur detective Rachel uses evidence and logic to uncover the murderer, she is also exploring the texture of the very fabric that holds the settlers together. Not just water, but all resources are precious in the arid land they farm; a scarcity which often results in anger and violence. Can she untangle the tight web woven by diverse peoples welded into powerful communities in the harsh landscapes of western Utah?
About the Author
John Bennion writes fiction and essays and about people struggling with life in the forbidding landscapes of the Utah desert. He teaches creative writing at Brigham Young University, and he leads outdoor writing programs which encourage the writing of personal essays to promote creative growth. He lives in Provo, Utah.