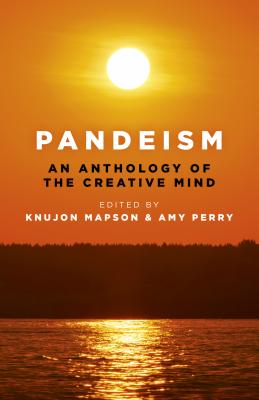 Pandeism (Paperback)
An Anthology of the Creative Mind
Iff Books, 9781789041033, 424pp.
Publication Date: August 1, 2019
* Individual store prices may vary.
Description
Following on from Pandeism: An Anthology this new volume brings you three returning authors and a dozen new ones, including renowned physicist and theologian Varadaraja V. Raman, communications professor and poet John Ross, Jr., mixed martial artist turned musician Jimmy "Ninja" Chaikong, Judaism author Roger Price, and mythohistorian Julian West. The theme of this volume is the creativity of the human mind - in art, in poetry, in recasting historical events in mythological terms, in film and television, and, indeed, in prose theological writing. A creative mind is a fire which gives light to the head, warmth to the heart, and nourishment to the soul, and we are blessed to present talents sufficient to fuel many a conversation to come. Indeed, perhaps the creativity of the human mind is a flickering echo of a greater mind which we all occupy.
About the Author
Knujon Mapson is a student of the revolutionary evolutionary theological theory of Pandeism, a constant contributor to various discussion forums on the topic, and an occasional coordinator of discussions amongst other pandeistic thinkers. He lives in Northern California, USA. Amy Perry is a transcendental poet who is passionate about ethical, concious living. Her poetry centers around self-improvement, mental health, ethics and friendship. She lives in San Diego, California, USA.