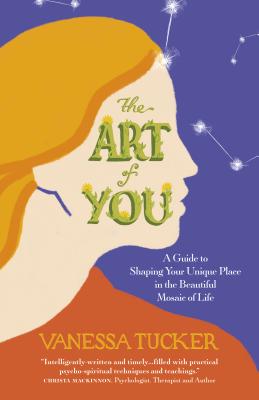 The Art of You (Paperback)
A Guide to Shaping Your Unique Place in the Beautiful Mosaic of Life
O-Books, 9781789041071, 264pp.
Publication Date: August 1, 2019
* Individual store prices may vary.
Description
You are a masterpiece - an unfolding work of art, beautiful in the moment and growing every day. The Art of You invites you to answer your call; it presents the perception-shifting vision that both you and your life are creative acts and shows you how to see the exquisite masterpiece you came here to be. Vanessa Tucker harnesses the alchemy of her therapeutic and spiritual practise, her intuitive gift as a teacher, and her dark and illuminating personal experiences, and distils them into tools you can use to rediscover yourself. Packed with narrative paintings, inspiring stories, and practical exercises, she presents five innovative ways of looking at yourself and guides you through an empowering creation process that enables you to: step into your feminine wisdom, connect with your cosmic power and reclaim your beauty, leading you into an empowering space of love and wholeness. Are you ready to answer your creative calling?
About the Author
Vanessa Tucker is the founder of Walk your Talk Retreats, creator of Alchemy Healing, Happy Cards and co-founder of Women Weaving Change. Vanessa's creative calling developed from the point of crisis, which led her to ask the question: What would I do if I had six months to live? Her answer took her on a spiritual pilgrimage to self-love and empowerment. She lives with her partner in Plymouth, Devon, UK.