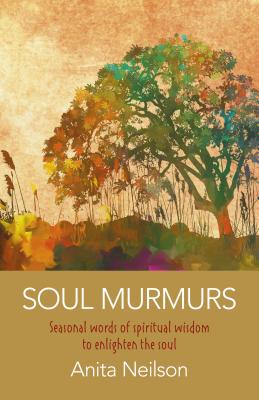 Soul Murmurs (Paperback)
Seasonal Words of Spiritual Wisdom to Enlighten the Soul
O-Books, 9781789041118, 248pp.
Publication Date: August 1, 2019
* Individual store prices may vary.
Description
From the author of Acts of Kindness from your Armchair and the uplifting Healing Words blog, comes this new offering for those seeking deeper meaning to life. Soul Murmurs is a must-have collection of poetry and prose imbued with spiritual wisdom from east and west. Each page, resonating with peace and calm, offers comfort and moments of reflection in a fast-moving world. In this compilation you will discover: meditative verses which speak to the heart and soul; silent cries of longing for meaning; joyful searching for the Divine within and in the wider world; autobiographical vignettes offering insight on aspects of human life that we all experience. Gathered under seasonal headings to echo the eternal cycle of life, each page reverberates with inspiration, spiritual encouragement and suggested action points to uplift the reader throughout the year.
About the Author
Anita Neilson is a writer, spiritual poet and blogger. She writes for many mind, body, spirit and chronic illness publications. Anita has Fibromyalgia and M.E., and she aims to teach others that anyone can make a meaningful and positive contribution to the world by reconnecting with their inner compassion and love. She lives in Kilmarnock in the west of Scotland, UK.