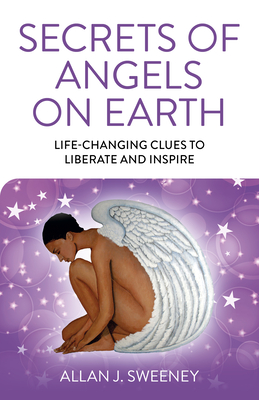 Secrets of Angels on Earth
Life-Changing Clues to Liberate and Inspire
Paperback

* Individual store prices may vary.
Description
Secrets of Angels on Earth is the first book to describe an earth angel's journey from past lives, reincarnation, and pregnancy, through child and adulthood, to life after death. It answers questions on what is love, what is a soul mate, d j vu, how to meditate, how to succeed with true love, and how to be happy. A new definition of love can inspire belief and faith for seekers, mystic teachers, and physicians alike. Highlights include how love improves anger management and relieves depression, anxiety, sadness, fear, and emotions. Learn how love creates vitality and health in your mind, body and spirit.
O-Books, 9781789041354, 392pp.
Publication Date: August 1, 2021
About the Author
Allan specialises in the teaching of subjects related to spirituality, the soul, and angels on earth. The main focus has been R&D, implementation, training, and marketing of iCAM therapies specific to a condition or symptom, with effectiveness, cost-effectiveness, safety, repeatability, and permanency outcomes. He lives in Margate, UK.