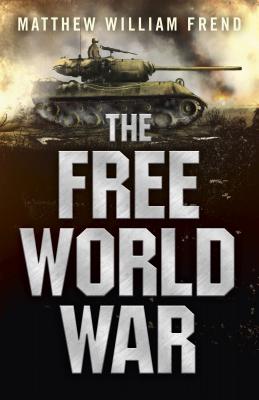 The Free World War (Paperback)
Cosmic Egg Books, 9781789041682, 216pp.
Publication Date: July 24, 2019
* Individual store prices may vary.
Description
In this feat of imaginative writing, Matthew Frend imagines a world in which the year is 2265 and Earth and its populace is a utopia, free-willed and contented, unlimited in its resources, with a past found in virtually accessible simulations. One such simulation is built around General George S. Patton's car accident in 1945. The simulation accesses an alternate world, where General Patton had not been killed and the U.S.S.R. spreads its tyranny throughout the post-war world. Patton's homeland will find itself embroiled in another war, where the power of individual sacrifice makes a last ditch effort against the corrupt totalitarian state...
About the Author
Matthew Frend is a computer programmer who has lived in Australia, the UK and the USA. He lives by the Benjamin Franklin motto of 'Either write something worth reading or do something worth writing'. He has lead a diverse life including spending time in the Australian Army, at racing stables and twenty years in IT. His short fiction has been published in Black Ice Magazine and Alien Dimensions. Matthew lives in Parker, Colorado, USA.