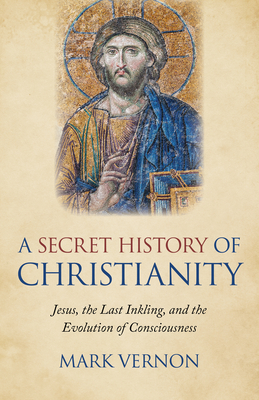 A Secret History of Christianity
Jesus, the Last Inkling, and the Evolution of Consciousness
Paperback

* Individual store prices may vary.
Description
Christianity is in crisis in the West. The Inkling friend of C.S. Lewis and J.R.R. Tolkien, Owen Barfield, analysed why. He developed an account of our spiritual predicament that is radical and illuminating. Barfield realized that the human experience of life shifts fundamentally over periods of cultural time. Our perception of nature, the cosmos and the divine changes dramatically across history.Mark Vernon uses this startling insight to tell the inner story of 3000 years of Christianity, beginning from the earliest Biblical times. Drawing, too, on the latest scholarship and spiritual questions of our day, he presents a gripping account of how Christianity constellated a new perception of what it is to be human. For 1500 years, this sense of things informed many lives, though it fell into crisis with the Reformation, scientific revolution and Enlightenment.But the story does not stop there. Barfield realised that there is meaning in the disenchantment and alienation experienced by many people today. It is part of a process that is remaking our sense of participation in the life of nature, the cosmos and the divine. It's a new stage in the evolution of human consciousness.
Christian Alternative, 9781789041941, 232pp.
Publication Date: July 24, 2019
About the Author
Mark Vernon is a writer, broadcaster, psychotherapist and former Anglican priest. He contributes regularly to programmes on the BBC, writes and reviews for the national press including the Guardian and the Church Times, as well as giving talks and leading workshops. Vernon works as a psychotherapist in private practice and has also worked at the Maudsley hospital in south London. He lives in London, UK.