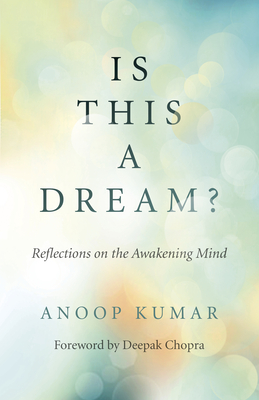 Is This a Dream?
Reflections on the Awakening Mind
Paperback

* Individual store prices may vary.
Description
Using the philosophy of non-duality as a framework, Anoop Kumar takes you on an exploration of identity, the core factor that is at the heart of not only spirituality, but also science, philosophy, religion, and every other facet of life, including washing the dishes on Saturday night after the guests leave. But identity isn't only about us. It also influences what we see of the world around us. What is this world, after all? How does it relate to who we are and how we experience the world? As we explore these questions, the falseness of the dichotomy of you and the world around you is exposed. We are now upon a time in which our perspectives on spirituality, science, philosophy, and religion have evolved enough to stand together in the glare of the spotlight as we ask the most practical of questions: What is the common truth among all these? How does it change my life right now? How does it change the world? Is This a Dream? includes a Foreword by Deepak Chopra.
Mantra Books, 9781789042511, 136pp.
Publication Date: February 1, 2020
About the Author
Anoop Kumar, MD, MM is a Board-Certified, practicing emergency physician. He has a Master's degree in Management with a focus in Health Leadership. Anoop sees science, philosophy, and spirituality as tools that can reveal unseen aspects of life. The result? We experience ourselves and our world more clearly, fully, and intimately. Anoop lives in Alexandria, Virginia, USA.