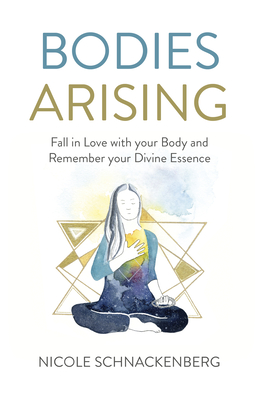 Bodies Arising (Paperback)
Fall in Love with Your Body and Remember Your Divine Essence
O-Books, 9781789042603, 224pp.
Publication Date: February 1, 2020
* Individual store prices may vary.
Description
Do you struggle with your body image? Are you walking beside someone who does? Are you suffering on account of dieting, disordered eating, over-exercising, compulsively seeking cosmetic surgery or obsessively resisting the ageing process? Psychologist and Psychotherapist Nicole Schnackenberg delves into how your identity may come to be pinned on to your physical appearance, and what you can do about it. Bodies Arising offers a series of meditations and reflections to support you on your journey of moving beyond food and body image struggles. It is an invitation to remember that your true Self is not the physical body and offers many tools for moving towards a love of every aspect of your being. Includes foreword by Sunday Times bestselling author, Theresa Cheung.
About the Author
Nicole Schnackenberg is a psychologist, psychotherapist, yoga teacher and Director of the Yoga in Healthcare Alliance (YiHA). She is a facilitator of the Eat Breathe Thrive yoga programme for food and body image issues and a trustee of the Body Dysmorphic Disorder Foundation. She lives in London, UK.