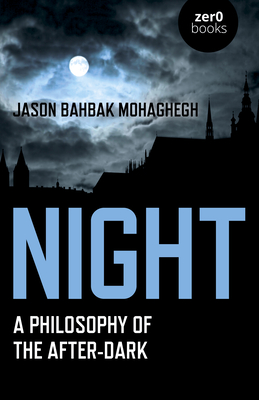 Night
A Philosophy of the After-Dark
Paperback

* Individual store prices may vary.
Description
This short book engages the myriad dimensions of Night, through ancient rituals, medieval storytelling, modern philosophy, and futuristic images, in order to explore the human experience of the after-dark. It thereby tracks Night through the prisms of its most fascinating practitioners: namely, those who keep strange hours and navigate the various potentialities of nocturnal experience (both of terror and enchantment). The Thief's Night; The Runaway's Night; The Drunkard's Night; The Insomniac's Night; The Revolutionary's Night; The Lunatic's Night; The Sorcerer's Night. Undoubtedly, each of these conceptual figures provides a unique gateway into understanding the powerful sensorial effects of evening, as well as its vast connections to larger questions of time, space, fear, nothingness, desire, death, forgetting, vision, secrecy, criminality, monstrosity, and the body.
Zero Books, 9781789042771, 136pp.
Publication Date: January 3, 2020
About the Author
Jason Bahbak Mohaghegh is Associate Professor of Comparative Literature at Babson College. His work focuses on tracking emergent currents of thought in the Middle East and the West, with particular attention given to chaos, violence, sectarianism, disappearance, and apocalyptic writing. Mohaghegh has authored several books and he is the co-editor of the Suspensions book series, which showcases cutting-edge movements in literature, philosophy, culture, and art across non-western regions. He the co-founder of the 5th (Dis)Appearance Lab (www.5dal.com). Mohaghegh lives in Salem, Massachusetts, USA.
or
Not Currently Available for Direct Purchase