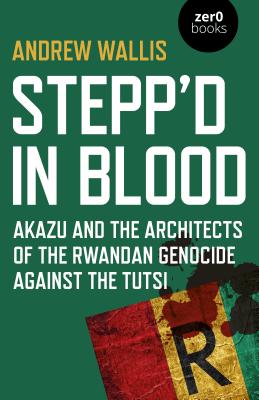 Stepp'd in Blood
Akazu and the Architects of the Rwandan Genocide Against the Tutsi
Paperback

* Individual store prices may vary.
Description
The 1994 Rwandan genocide against the Tutsi was the signature moral horror of the late 20th century. Andrew Wallis reveals, for the first time, the personal lives and crimes of the family group ('Akazu') that destroyed their country and left one million dead. Wallis' meticulous research uncovers a broad landscape of terror, looking back to the 'forgotten' Rwandan genocide of the early 1960s and the failure by the international community, to learn lessons of prevention and punishment, a failure that would be repeated thirty years later. Taking the rise and fall of Akazu personalities and their mafia-like network as its central strand, Stepp'd in Blood reveals how they were aided and abetted by western governments and the churches for decades. And how post-1994, many successfully evaded international justice to enjoy comfortable retirements in the same countries that supported them when they were in power. Stepp'd in Blood publishes in the year of the 25th commemoration of the Rwandan Genocide.
Zero Books, 9781789042863, 744pp.
Publication Date: April 26, 2019
About the Author
Andrew Wallis is an investigative journalist, academic, author and researcher on the African Great Lakes region, especially Rwanda. He holds a doctorate from the University of Cambridge and is a regular contributor to international media. Wallis lives in West Yorkshire, UK.
or
Not Currently Available for Direct Purchase