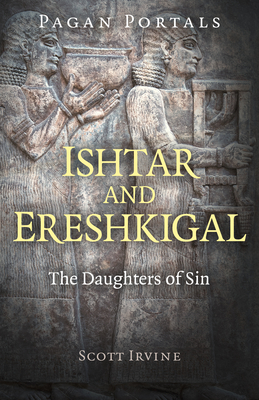 Pagan Portals - Ishtar and Ereshkigal
The Daughters of Sin
Paperback

* Individual store prices may vary.
Description
Ishtar and Ereshkigal are the daughters of the Moon God Sin and sisters of the Sun God Shamash and members of a family of deities called the Anunnaki who arrived from the heavens to the earth many thousands of years ago. Ishtar, as Inanna, was the original goddess of love and the forerunner to all of the fertility goddesses that followed. Ereshkigal was the original ruler of the underworld and the goddess of death. As the queens of heaven and the underworld, Ishtar and Ereshkigal represent the opposing forces that allow life, death and rebirth to occur in the world.
Moon Books, 9781789043211, 112pp.
Publication Date: April 1, 2020
About the Author
Scott Irvine has followed the path of the goddess since exploring the many goddess temples on the small islands of Malta and Gozo off the Sicilian coast in the spring of 2010. He has contributed to a number of anthologies, including Paganism 101, Naming the Goddess and Seven Ages of the Goddess, as well as publishing articles on the Moon Books blog. Scott lives in Portland, Dorset, UK.
or
Not Currently Available for Direct Purchase