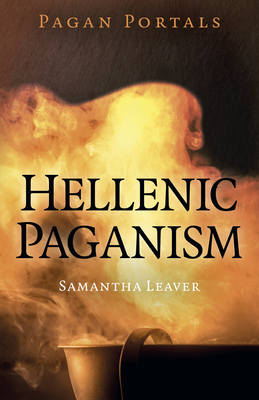 Pagan Portals - Hellenic Paganism
Paperback

* Individual store prices may vary.
Description
Hellenic Paganism has been growing in interest for a number of years and steadily becoming a strong presence in neo-Paganism. As with most paths there are many differing practices in the Hellenic world, all underpinned by the values and ethics of what is understood to be the Hellenic way of life. This includes practitioners who simply believe and work with the Theoi and those that attempt the daunting task of reconstructing this beautifully rich and consuming religion. Hellenic Paganism explores the revitalisation and modernisation of ancient Greek life.
Moon Books, 9781789043235, 104pp.
Publication Date: March 1, 2021
About the Author
Samantha Leaver is a Hellenic Witch and Kitchen Witch High Priestess, blogger and contributor to the Kitchen Witch School of Natural Witchery, a member of Hellenion, follower of Labrys and supporter of Elaion. She brings surviving sources of the Attic and Eleusinian calendars and Ancient Greek religion together with kitchen and natural witchery, mysticism, and the modern world. She lives in Southampton, UK.