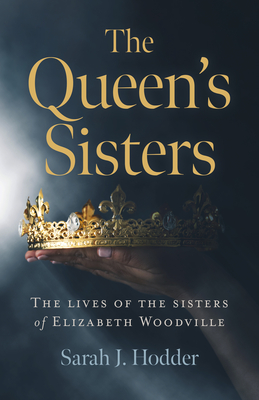 The Queen's Sisters
The Lives of the Sisters of Elizabeth Woodville
Paperback

* Individual store prices may vary.
Description
Whether Queen or commoner, the lives of women throughout history is a fascinating study. Elizabeth Woodville, 'The White Queen', managed to make the transition from commoner to Queen and became the epitome of medieval heroines - the commoner who married a King. When she became the wife of Edward IV her actions changed the life of her entire family. Vilified both by their contemporaries and by many historians since, the Woodville family were centre stage during the reigns of Edward IV and Richard III. Elizabeth Woodville became the ancestress of future Kings and Queens. This book takes a fresh look at the lives of Elizabeth's sisters. Although information on them is scarce, by looking at the men they married, their families, the places they lived and the events that they lived through we can catch a glimpse of their lives. Each sister has their own story to tell and they may not have achieved the dizzying heights that their sister did, but they are all fascinating women.
Chronos Books, 9781789043631, 113pp.
Publication Date: April 1, 2020
About the Author
Sarah J. Hodder began her career in publishing as a Production Manager for Shire Publications, but has had a love of books since childhood. She is passionate about medieval and Tudor history, her particular interest being in the lives of women. She lives in Aylesbury, Buckinghamshire, UK.
or
Not Currently Available for Direct Purchase