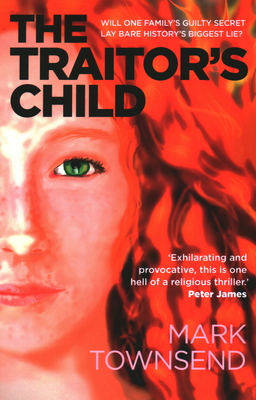 The Traitor's Child
Will One Family's Guilty Secret Lay Bare History's Biggest Lie?
Paperback

* Individual store prices may vary.
Description
After a fateful confrontation with the brother he once betrayed, Eric van Kroot finds himself roaming Amsterdam's seediest streets in a desperate search for the child he never knew he had. His quest uncovers far more than he'd bargained for, however, as he stumbles across the biggest cover up in history. But there are those who will do anything to stop him, for, while many have much to gain, others have everything to lose...
Roundfire Books, 9781789043754, 304pp.
Publication Date: July 1, 2020
About the Author
Mark is an ex-vicar, now writer and magician. He has performed all over the world, from Gothic Cathedrals to the African Savannah, entertaining such diverse groups as Catholic Nuns and Maasai Warriors. A combination of priest, magician and writer, Mark uses seemingly opposing forces as equal gifts in our search for the meaning of life. He lives in Leominster, UK.