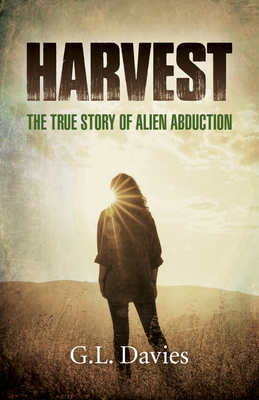 Harvest
The True Story of Alien Abduction
Paperback

* Individual store prices may vary.
Description
'Masterfully written and a terrifying true journey into Alien Abduction. The benchmark for all paranormal accounts from the greatest paranormal author of his time.' Mysterious RadioG.L Davies invites you to join him on his most terrifying investigation yet. In 2009 one woman from Pembrokeshire believed she was abducted by aliens. What followed was a terrifying ordeal of alien visitation, nightmarish visions, encounters with terrifying creatures, a connection to the past, and a prophecy of destruction on the scale never before seen in Pembrokeshire's peaceful history. Should these events be true, then no one is safe. The harvest has begun...
6th Books, 9781789043853, 160pp.
Publication Date: November 1, 2020
About the Author
G. L. Davies is the author of the worldwide bestselling A Most Haunted House, and the creator of theparanormalchronicles.com. With over 25 years in Sales and marketing, he prides himself on the work he does with his authors as marketing manager for John Hunt Publishing. He has an abundance of positive energy and motivation to bring writers' dreams to reality. He lives in Pembrokeshire, West Wales and studies hauntings in 19th century literature.