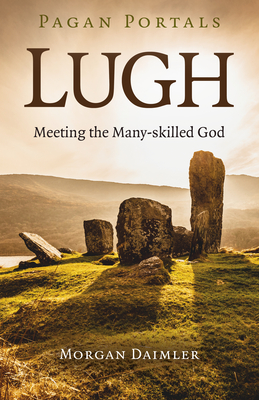 Pagan Portals - Lugh
Meeting the Many-Skilled God
Paperback

* Individual store prices may vary.
Description
Lugh is a God of Ireland who is also found in other Celtic language speaking cultures, popular historically and just as well loved today. A deity of kingship and battle, he led his people out of oppression. A God skilled in magic, he used his power to bless and curse. Multifaceted and known as the 'many-skilled', Lugh is an intriguing member of the Tuatha De Danann and we can learn a great deal about him through his mythology, by looking at his cognates in other related cultures, and his modern appearances. In this book we will seek a deeper understanding of this well known yet mysterious figure.
Moon Books, 9781789044287, 112pp.
Publication Date: May 1, 2021
About the Author
Morgan Daimler is a blogger, poet, teacher of esoteric subjects, witch, and priestess of the Daoine Maithe. Morgan is a prolific pagan writer, having published more than a dozen books under Moon Books alone, and she is one of the world's foremost experts on all things Fairy. She lives in Connecticut, USA.