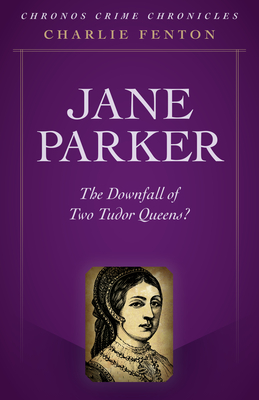 Chronos Crime Chronicles - Jane Parker
The Downfall of Two Tudor Queens?
Paperback

* Individual store prices may vary.
Description
'Fenton's meticulous research and careful analysis upends the myths and distortions that have dogged one of history's biggest scapegoats. Her engaging and lively prose brings to life the true Lady Rochford and seeks to demolish all the lies we've been told about her over the last five centuries. A must-read: Jane Boleyn, n e Parker, has found another champion.' Adrienne Dillard, author of The Raven's WidowJane Parker, later Viscountess Rochford, was the sister-in-law of Anne Boleyn and was executed alongside Katherine Howard, yet she has remained in the shadows throughout the years, surrounded by more myths than facts. She is often portrayed as a malicious woman who was jealous of her husband's relationship with his sister, but the evidence does not support that. So why is she portrayed as such? It may be the ambiguous nature of her dealings with Henry VIII's fifth queen, Katherine Howard, that have influenced our view of her, but her real story deserves to be told in full. Jane Parker: The Downfall of Two Tudor Queens? is the next instalment in an exciting new historical true crime series from Chronos Books.
Chronos Books, 9781789044430, 80pp.
Publication Date: May 1, 2021
About the Author
Charlie Fenton studies Medieval and Early Modern History at the University of Kent. She reviews books for the Tudor Society and also runs the popular Facebook page and blog, Through the Eyes of Anne Boleyn. Her first non-fiction book, 1066 and the Battle of Hastings in a Nutshell, was published in 2017. She lives in East Sussex, UK.