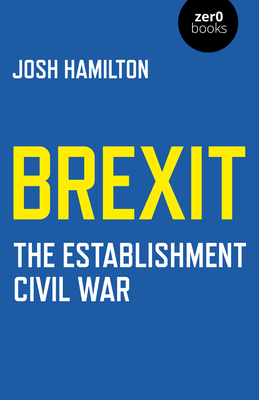 Brexit
The Establishment Civil War
Paperback

* Individual store prices may vary.
Description
Wrapped up in a story of the British public's' rejection of the establishment is a much darker story about shady money, untoward digital campaign tactics, and a fraught battle exploding from the highest rungs of British politics and society. Brexit: The Establishment Civil War is a crucial examination of what is now driving British politics, the dark money and forces attempting to manipulate it, and the online warfare techniques that are being deployed in modern politics. Brexit is nothing more than an establishment civil war that erupted from the upper echelons of the Conservative party and engulfed the entire country. It unleashed the growing power of big data on a divided and austerity ravaged population by pouring petrol on hot button issues like immigration and sovereignty. The Leave campaigns reached into our social divides and pulled us apart all for their own gain. Josh Hamilton examines the underlying factors that led to the Brexit vote, how technology made us more vulnerable to manipulation, how both sides of the establishment went to war over their own self-interests, and how disaster capitalists will use Brexit to further enrich themselves at the expense of the entire country.
Zero Books, 9781789044904, 416pp.
Publication Date: March 1, 2021
About the Author
Josh Hamilton studied law and politics at Queens University Belfast. He is the founder and editor of British politics analysis and news site www.thejist.co.uk and host of the interview podcast, Chatter. Brexit: The Establishment Civil War is his debut book. He lives in County Down, NI.