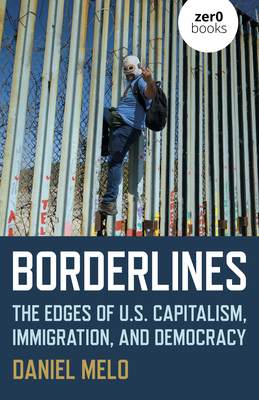 Borderlines
The Edges of Us Capitalism, Immigration, and Democracy
Paperback

* Individual store prices may vary.
Description
The current U.S. immigration nightmare is a product of capitalism. The familiar, heartbreaking stories of dangerous treks, migrant exploitation, asylum, family separation and detention all have their roots in the material conditions of the dominant economic system. Immigrants' place in American democracy has long been intertwined with questions of cheap labor and exploitation, sovereign power, and the preservation of class relations. Through different facets of the immigration system, Borderlines explores how power and profit are perpetuated by the divisions between migrant and citizen and the resulting dehumanization of both. It demonstrates the necessity of a radical working-class demand for economic and political justice across borders and the edges of democracy.
Zero Books, 9781789045062, 144pp.
Publication Date: August 1, 2021
About the Author
Daniel is an attorney and social critic who grew up in diverse cultural and political settings. His experience includes immigration law, where he became an ally to progressive movements and organizations seeking migrant liberation. He lives in Raleigh, North Carolina.