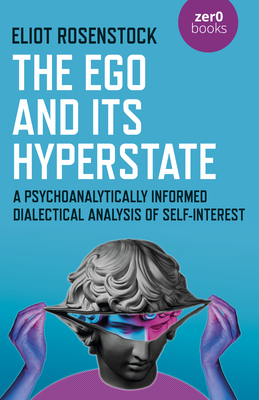 The Ego and Its Hyperstate
A Psychoanalytically Informed Dialectical Analysis of Self-Interest
Paperback

* Individual store prices may vary.
Description
'The Ego and its Hyperstate gives a psychoanalytic exploration into the role of self-interest in ideals by placing the Ego centre stage. Reflection on what drives people to pull down statues and how control is wielded by subjects-supposed-to-know couldn't come at a better time. As we are deep into the corona crisis we find ourselves in heated exchanges about our ideals, whether it's QAnon influenced family or the contemporary feminist debate. Analysis of the Egos influence is essential for those in activist circles if they are to enact their goals effectively. The need of which is evident within the ideologically ravaged arena of sex workers rights. This increasingly radicalised debate sees interest groups claiming to hold the true masters of knowledge ergo those with the most 'valid' voice. This exact process then impacts how states implement the law. A reflection on how our Ego influences real world politics and how ideals fuel social dynamics can only help in a time when our voices are the loudest but we are the most alone.' Misha MayfairThe Ego And Its Hyperstate is a unified theory of psychological and ethical egoism which posits self-interest. The dialectical dream theory sets its sights against capitalist notions of the self-interest contra the other, not simply with moralism, but with a more accurate analysis of the subject of self-interest than has been provided by capitalists and anarchist theorists alike. Through the lens of psychoanalysis and Hegelian dialectical logic, the process of self-interest as the ground of all human existence reveals itself. Eliot Rosenstock has a symptom he wants you to know about: he wants you to know how the nature of self-interest strikes through the notions of pure duty and state worship, he wants to bring in psychoanalysis and redeem dialectics in its power to reveal the universe rather than be a simple rhetorical tool, and he wants to reveal to you how the material conditions of the world, as well as psychological processes of mankind, work together to bring about all that is brought into the universe by humanity.
Zero Books, 9781789045130, 128pp.
Publication Date: December 1, 2021
About the Author
Eliot Rosenstock is a psychotherapist with a theoretical focus on integrating Hegel, Zizek, Freud and Lacan into the theories of psychological and ethical egoism. He lives in Los Angeles, California.