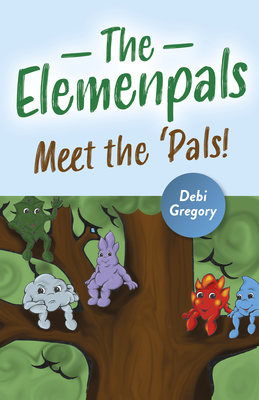 The Elemenpals
Meet the 'pals!
Paperback

* Individual store prices may vary.
Description
Join the Elemenpals as they learn about our world and those who live here, making new friends and helping each other along the way. The Elemenpals are a family of elemental imps who are learning all about Mother Earth and her children so that one day they can be grown up Elements and take care of the Earth. They're helped by woodland creatures, older elements and Mother Earth as they discover, play, watch and learn about the world around them. Come and meet the 'Pals.
Moon Books, 9781789045253, 40pp.
Publication Date: February 1, 2021
About the Author
Debi Gregory frequently holds talks about inclusiveness and accessibility in the Pagan community. She is currently training to become a Child, Developmental and Educational Psychologist. Debi juggles her studies and family with her work, including her roles as the Pagan Federation's National Disabilities Manager and National Deputy Families Manager. She is Social Media Coordinator for Pagan Aid, a Super Campaigner for The Woodland Trust and she co-founded the websites Witch Path Forward and Ponderings of a Pagan Parent. Debi lives in Doncaster, UK.