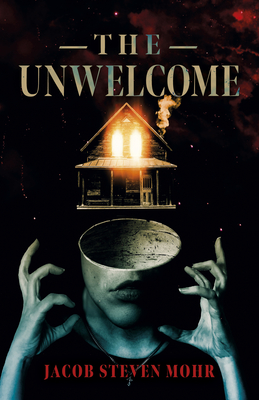 The Unwelcome
Paperback

* Individual store prices may vary.
Description
Kait Brecker can't remember the last time she didn't feel like busted glass.Her volcanic temper's scared off her friends, and a miserable breakup with her boyfriend Lutz left her crippled with guilt and painful memories. So when she learns her childhood best friend is planning a sojourn to a secluded mountain cabin, Kait jumps at the chance to tag along, convinced that rekindling this fractured friendship will fix whatever's breaking down inside her.She should have known... Lutz would never let her go that easily.After a chance roadside meeting, he pursues her into the foothills, revealing the monster under his skin for the first time: a malevolent body-snatching entity bent on tearing Kait's life to pieces. Now, with miles of silent forest between them and salvation and Lutz overpowering one terrified camper after the next, Kait must unite her estranged friends against this horrifying threat before the shadows of her past devour her life for good.
Cosmic Egg Books, 9781789045598, 312pp.
Publication Date: February 1, 2021
About the Author
Don't buy the hype: Jacob Steven Mohr was not raised by wolves. Feral children are capable of many things, but weaving wild words into flesh and fantasy isn't one of them. Lucky us. If it were, we'd all be speaking Wolf. Mohr's work has previously appeared in Outrageous Fortune, Aurora Wolf, Liquid Imagination, and Body Parts Magazin, as well as on the stage of the Browncoat Theater in Wilmington, NC. He lives in Columbus, Ohio.
or
Not Currently Available for Direct Purchase