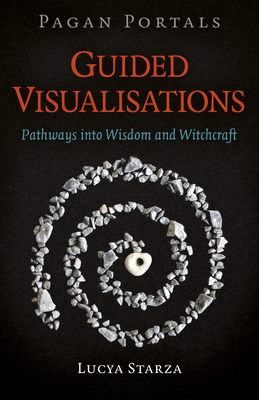 Pagan Portals - Guided Visualisations
Pathways Into Wisdom and Witchcraft
Paperback

* Individual store prices may vary.
Description
The journeys in this book are all ones using the mind. Guided visualisations use an interactive story to help people know themselves better, find solutions to problems and get ideas for creative projects. They can also be used as a wellbeing tool using relaxation techniques. Many guided visualisations also have spiritual aspects. Within this book are visualisations created for those on the paths of paganism, witchcraft and earth-based spirituality. They were written to follow the Wheel of the Year, embrace the power of the moon and the elements, and develop magical wisdom. Through the pages of this book you will be guided to amazing places. It will be an adventure...
Moon Books, 9781789045673, 83pp.
Publication Date: January 1, 2021
About the Author
Lucya Starza is an eclectic witch living in London, England, in a rambling old house with her husband and cats. She writes A Bad Witch's Blog at www.badwitch.co.uk and is the author of Pagan Portals - Candle Magic and Pagan Portals - Poppets and Magical Dolls. She edited the community book Every Day Magic - A Pagan Book of Days and also contributed to Naming the Goddess, Essays in Contemporary Paganism and Paganism 101.